DaeSean Ashby | Legislative Director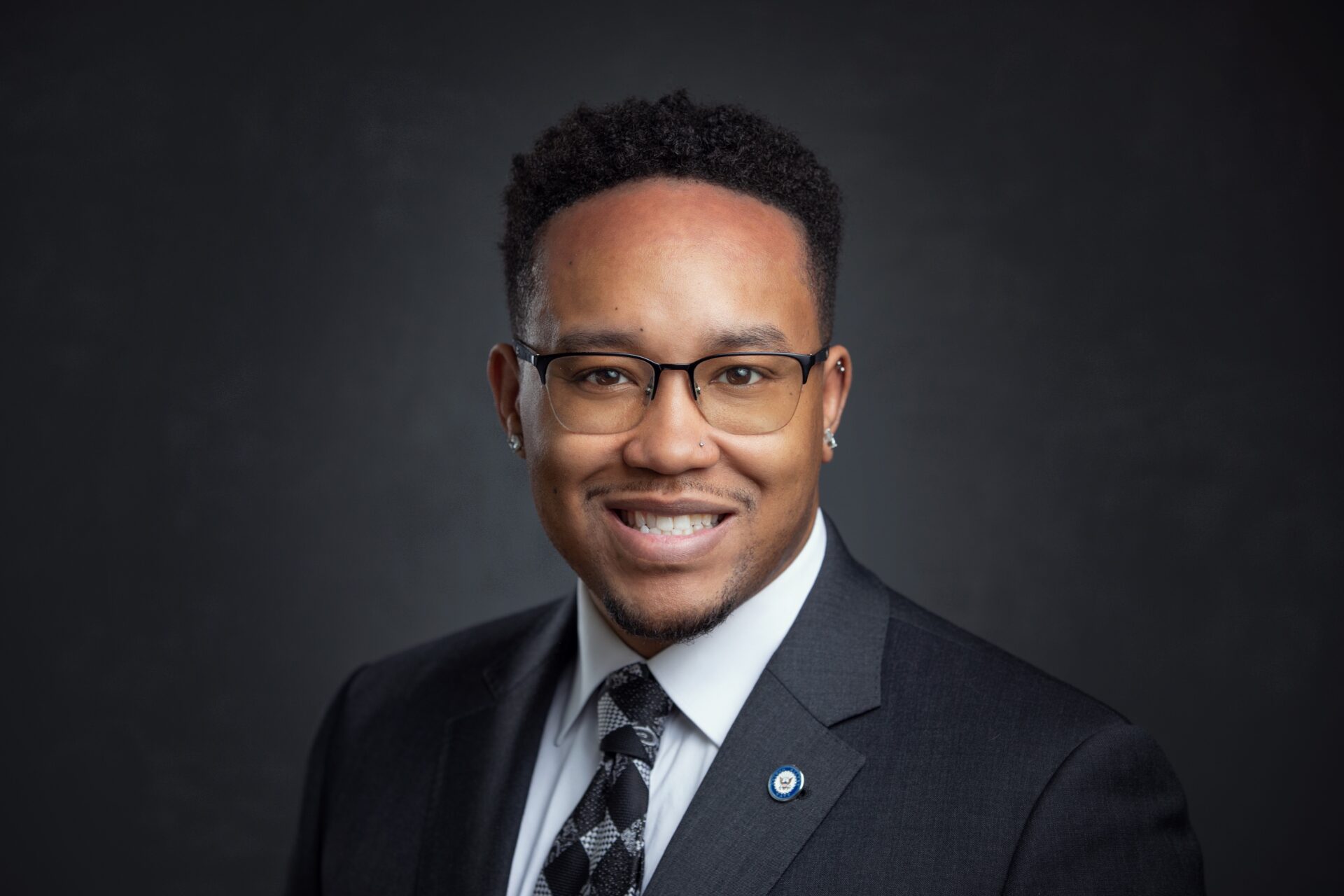 DaeSean Ashby brings a strong passion for service, exceptional skills in relationship building, and a history of legislative experience to the Acuitas team.While born in New York City, DaeSean was raised in Detroit and attended Cass Technical High School. DaeSean developed an interest in government and service while experiencing the effects of the 2011 Detroit Bankruptcy and learning of the events and actions that led up to that declaration. DaeSean earned both a bachelor's degree and a master's degree in political science from Central Michigan University. While attending university, DaeSean enlisted in the United States Navy Reserve and is currently in an inactive status as Yeoman, Petty Officer Third Class. 
After graduating from CMU, DaeSean served as a Member Services Advisor for the Michigan House of Representatives Democratic Caucus. As Member Services Advisor, he gained valuable experience in event planning, networking, and understanding various district issues and demographics.
DaeSean later transitioned to the role of a Policy Advisor for the Michigan House Democratic Caucus in January 2020. During this time, he staffed the House Financial Services Committee. There, he handled issues related to banking, financial data, and financial literacy. DaeSean also worked on the Appropriations Subcommittees for the Department of Licensing and Regulatory Affairs, and the Department of Insurance and Financial Services. From January 2021 to March 2022, DaeSean staffed the House Regulatory Reform Committee, where he collaborated with LARA on various issues related to marijuana, alcohol, gaming, and licensure. Additionally, DaeSean staffed the Appropriations Subcommittee on Corrections.
DaeSean currently serves on the Board of Directors for Care Free Medical, a nonprofit that provides medical, dental, optometry, and behavioral health care to people with limited or no access to healthcare. He also serves on the Ingham County Racial Equity Taskforce. In his free time, DaeSean enjoys spending time with his partner and two cats.